A Bittersweet Time: The LiveSmyle Foundation
With graduation in the rear view mirror, I'm elated to have shared such a moment with my fantastic peers and all of our friends and families. I'm relieved that this long and difficult chapter is finally over. And I'm eager to tackle what lies ahead. But before embarking on the next journey, I have to take a moment and reflect on why this moment means so much to me.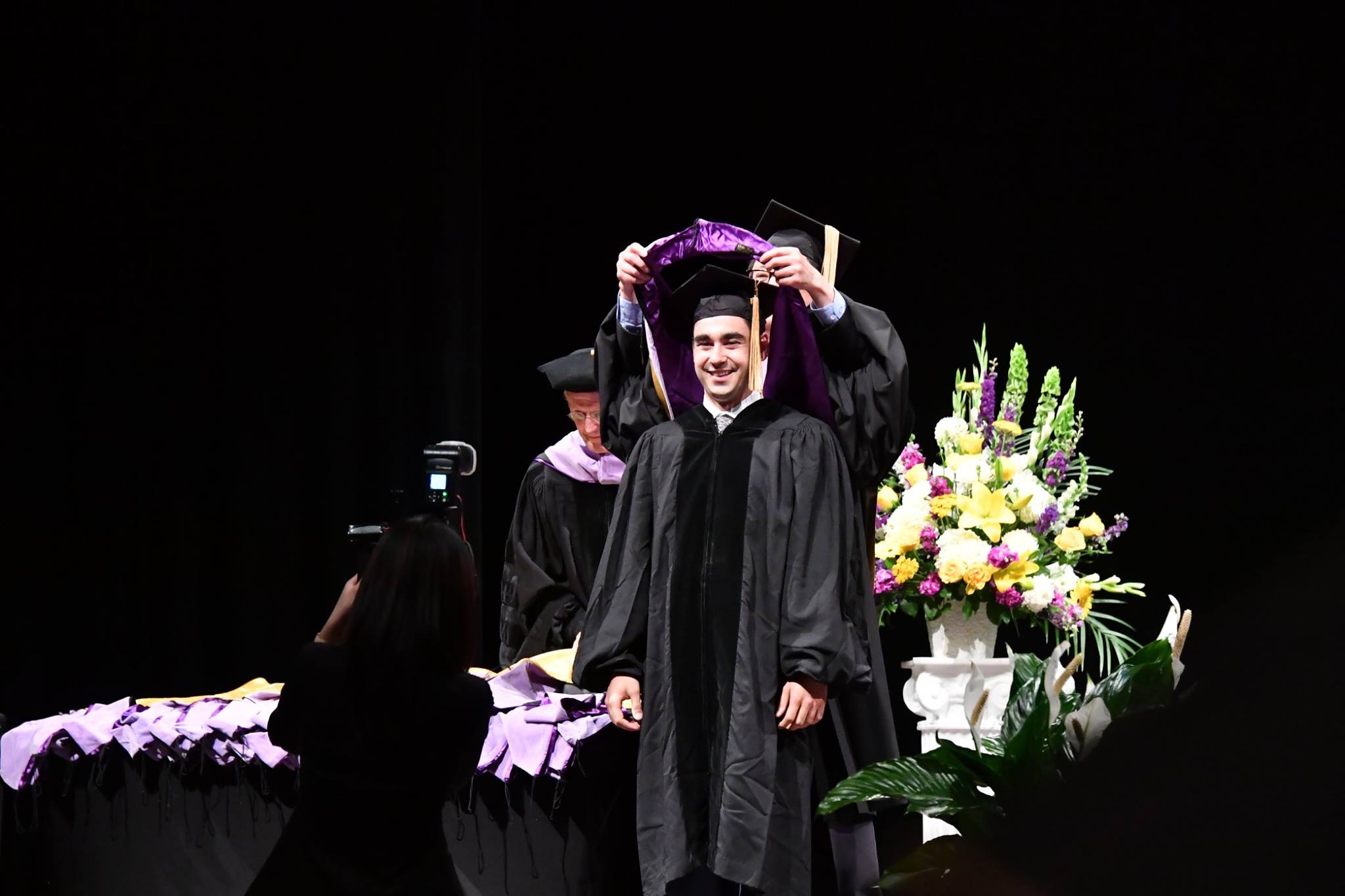 21 years ago, as a 5 year old boy, I watched my mom as she walked across the stage of the University of San Antonio School of Dentistry and earned her dental degree.
That day only exists in my memory as a collection of a few, brief flashes, but I do remember feeling awestruck. I was definitely too young to understand what it all meant, but according to my grandmother whom I was sitting next to in the audience, I turned to her and said, "I'm going to be a dentist like her someday."
Of course I had no idea what I was talking about. I had no understanding of the countless hours of studying, preparation, and practice that it takes to become a dentist. And even now after having completed dental school, I still have no understanding of the added challenge that accompanies raising a young boy at the same time. Yet she believed she could do it, so she did. She was determined, independent, and fearless - qualities that I admired in her and appreciate more and more every day.
Words can't describe how deeply I miss her. At times, it's paralyzing to realize that I'll never see or speak to her again. I wish so strongly that I could thank her for being the role model I try to emulate on a daily basis. But life often has little regard for our wishes, so what do we do? If I want to stay true to her character, there's only one thing I can do: channel the adversity of losing her as fuel to move forward and build a better world.
Today, LiveSmyle is having a graduation of its own. What was once a simple social media page is now the LiveSmyle Foundation.
So what does that mean?
LiveSmyle will operate as it always has. I'll continue making weekly posts about important cancer news, facts, stats, historical figures, etc. But starting today, every time a post receives an engagement (like, comment, or share), a wonderfully generous group of donors will each put forth $1 in support of the foundation.
Where will the money go?
LiveSmyle is partnering with the Seattle Cancer Care Alliance to bring some light into the lives of cancer patients. Many patients of the SCCA fly from all over the region to receive their treatment here, and for many of those folks, Seattle will only be the place where they got chemo, radiation, and/or surgery.
The LiveSmyle Foundation is going to change that. Donations will be used to purchase tickets to events and experiences around Seattle at the request of patients and their families. Whether it's visiting popular tourist sites, attending sporting events, visiting a museum, enjoying a nice dinner at a local restaurant, or anything that we can make happen, patients of the SCCA will be given the opportunity to enjoy Seattle before, during, or after their treatments.
Let's use social media to do something good. Every like, comment, and share of LiveSmyle's content will not only raise cancer awareness, but it will also raise funds to help patients and their families through tough times.
With your help, we'll make it happen!